The X-Ray Audio Exhibition is currently showing at TAMA Tel Aviv Museum Art until June 2018. It is the latest and largest iteration of our exhibition to date and is accompanied by a series of films and events we have curated on the subject of censorship, oppression and music.
More details HERE
The exhibition in Tel Aviv follows our shows in Moscow and St Petersburg last year. You can read THE JERUSALEM POST review HERE
Instead of a traditional exhibition catalogue, we produced an entire newspaper - distributed free with an edition of the HAARETZ daily newspaper.
The paper contains essays drawn from our book The Strange Story of Soviet Music on the Bone with original essays and contributions by some of out invited guests and collaborators.
See below for images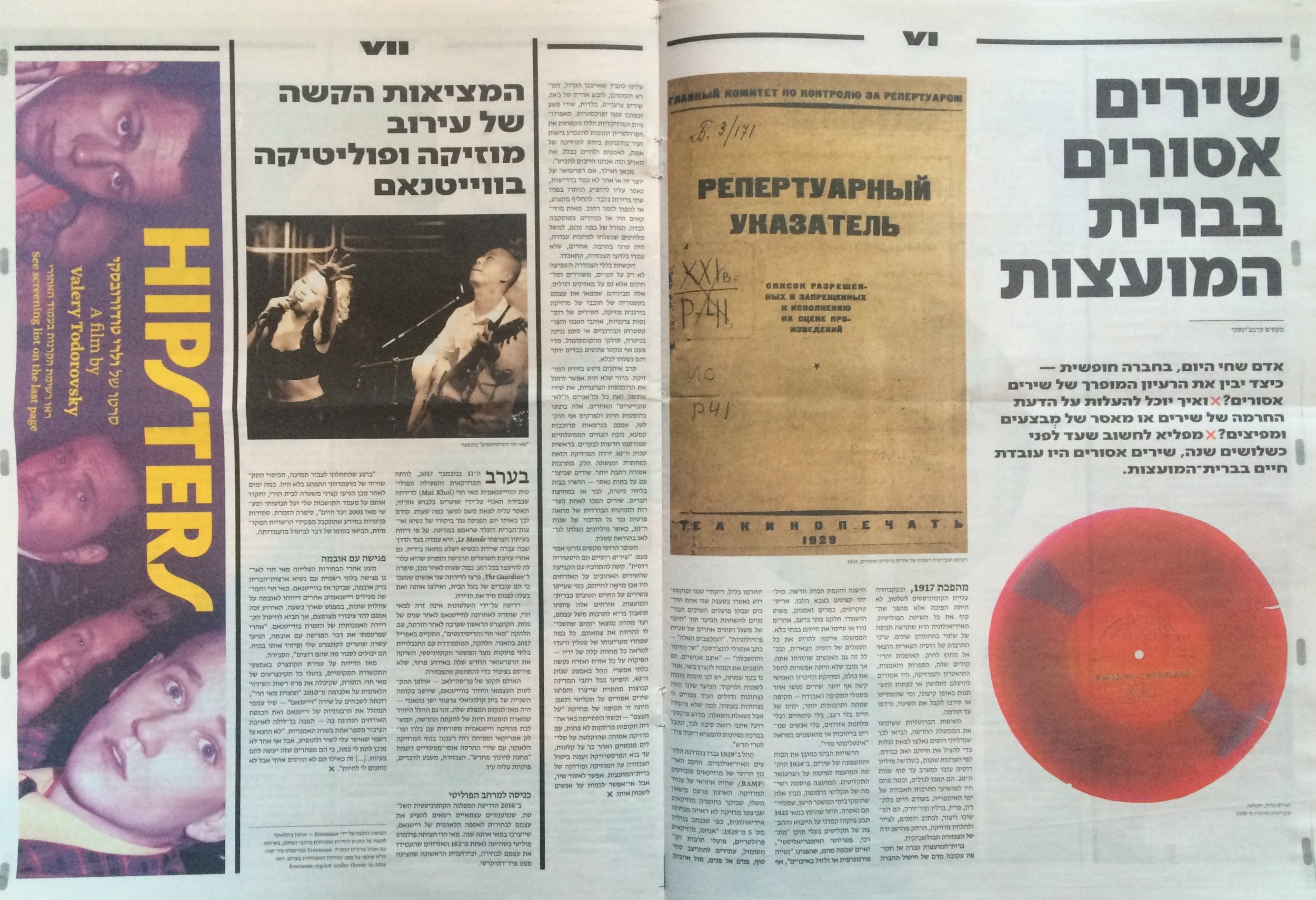 Photos: Paul Heartfield
To see the latest images from our exhibition go HERE.